Angelica Sur Vineyard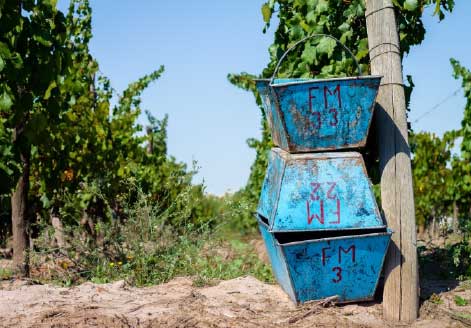 Namesake: Nicolás Catena Zapata's mother.
District: El Cepillo, Eugenio Bustos
Region: San Carlos
Planted in: 2005
Altitude: 3576' (1.090m)
Soil: Loamy alluvial with dense surface gravel.
Top Soil Depth: 2.13' (0.64m)
Sub Soil Type: Alluvial and glaciar round rocks.
Average Temperature: 60.8°F (13.6°C)
Thermal Amplitude: 56.4°F (13.6°C)
Planted Varieties: Malbec, Petit Verdot, Cabernet Sauvignon, Cabernet Franc
Malbec Description: Abundant, soft and sweet tannins. Intense red colour, with violet hues. Red and black fruit flavors.
Cabernet Sauvignon Description: Deep, intense colour. Blackberry fruit intermingled with spice and red pepper. Balanced acidity.
BACK TO "ADRIANNA VINEYARD"