WINE DESCRIPTION
Catena Zapata Nicasia Malbec is made from a meticulous vine selection in the best lots of the Catena family's estate vineyards. These Zapata vines are carefully hand tended and produce extremely low yields. The grapes are micro-fermented in new French oak barriques and the wine is then aged for 18 months in new French oak. This wine is made in very limited quantities.
VINIFICATION
De-stemmed, whole berry fruit is hand loaded into 225 liter new French oak barrels; 100% barrel fermented for seamless oak integration; Low fermentation temperatures extract intense aromas; all cap management done by hand for soft, gentle flavor and tannin extraction; alcoholic and malolactic fermentation in barrel leaves considerable lees and sediment.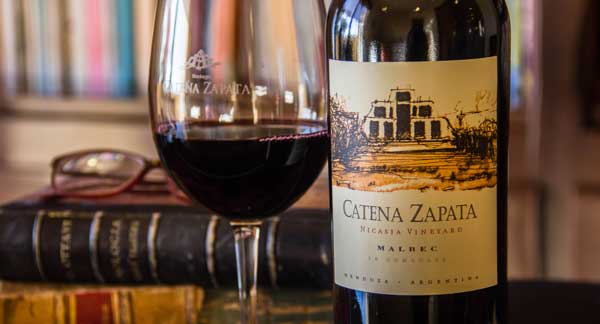 TASTING NOTES
Catena Zapata Nicasia 2008 is a dark red violet Malbec. Ripe black fruits, sweet spices and thyme are some of the aromas that we can appreciate from this special malbec from one of the Catena´s highest family vineyards. Very complex and expressive palate, with lovely violet flavors, dark berries, licorice, bitter chocolate and spicecake.
TECHNICAL INFORMATION
Varietal: 100% Malbec
Alcohol: 14 %
Total Acidity: 6.5 grams/liter
pH: 3.5