WINE DESCRIPTION
100% Chardonnay sourced from the sandy, lime soil of Lot 4 in the Domingo vineyard. The 1995 growing season was characterized by warmer than average day time temperatures and cooler than usual nights. The resulting March thermal amplitude reached 14.9° C, some 1.9° C higher than usual. The warm sunny days resulted in ripe pear and apple fruit flavors while the cold nights helped the grapes retain natural acidity and develop complex floral and mineral aromatics. This vintage can be enjoyed now and will continue to improve over the next 2 to 3 years.
TECHNICAL INFORMATION
Varietal: 100% Chardonnay
Alcohol: 13.7%
Total Acidity: 6.22 grams/liter
pH: 3.32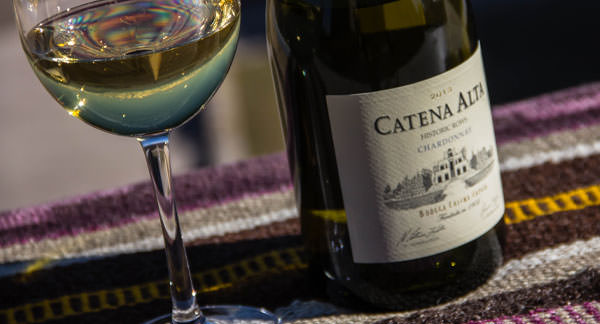 TASTING NOTES
The 1995 Catena Alta Chardonnay has a deep golden color with light straw highlights. The nose is full of apple and pear aromas with notes of vanilla and toast. The wine is full and round on the palate, with rich fruit flavors, light floral aromas and a long lingering finish of crisp, bright acidity.