The winter of 1998, after a rather rainy autumn, was dry and temperate. There were not many frosts and so Spring arrived in a dry and moderate atmosphere, with some large temperature variations. Despite the dry conditions, there were some late frost dangers due to the wide thermal amplitude between daytime highs and nighttime lows. In the Catena vineyards, any potential damage to the vines was avoided through the use of heaters in the vineyards.
Summer began with warm and dry weather conditions, demanding the use of irrigation from the underground aquifers. The rest of the summer season offered ideal conditions for the grapes to mature gradually and completely.
The large difference between daytime highs and nighttime lows in the high altitude vineyards of the Andean foothills give the grapes the opportunity to fully develop all elements of color and aroma, as well as ensuring the maturity of ripe sweet tannins in the reds and an excellent sugar/acid balance in the whites. The harvest began in mid-March and lasted through the second week of April. Dry and moderate conditions allowed for Catena's vineyard management team to select the exact moment of optimum ripeness for the harvest of all the fruit.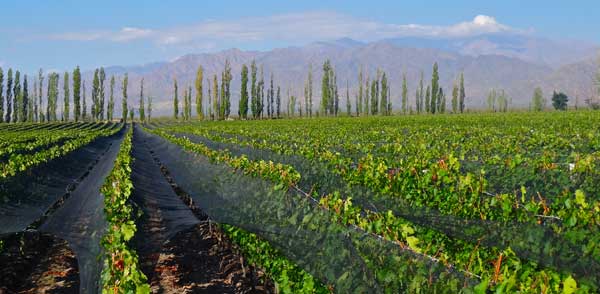 The Chardonnays of Tupungato, the Cabernets of Agrelo and the Malbecs of Lunlunta all showed excellent development and full maturity.