Argentine wine producers are rejoicing. The expressions on the faces of vineyard managers and winemakers are unmistakable. Mother Nature has chosen to smile once again on the unique high altitude wine country of Mendoza, making the 2002 harvest perhaps the best in the last 10 years.
The climatic conditions in the ever so important ripening months of January through April could not have been better. The dry, warm, and sunny weather has been constant, with only a brief interruption in the middle of February in the form of isolated thunderstorms. Fortunately, this small precipitation dried quickly and had no effect on grape quality.
The white grapes were the first to arrive, having been given the opportunity to achieve maximum ripeness. The fruit was full of intense aromatics, rich varietal fruit flavors and well balanced acidity. The reds soon followed with the likes of Pinot Noir, Merlot and Bonarda leading the way. All the grapes were at their optimum ripeness, with deep rich color, heady aromatics and concentrated flavors. Malbec, the star grape of Argentina, was indeed the star of the 2002 vintage. With ideal ripening conditions the Malbec fruit was able to enjoy extended hang time, ensuring maximum ripeness of all elements of color, aroma and flavor. The small, concentrated Malbec berries were full of ripe black stone fruit flavors and soft, sweet tannins. The Malbec harvest began on March 15, about one week early this year.
Cooler than usual nights in January and February allowed the vines to enjoy uninterrupted ripening for the rest of the growing season. Due to large differences in the altitudes of our vineyards, the Malbec harvest lasted until April 10, with the highest altitude, coolest climate fruit being harvested last. The fermenting juice shows a deep violet, almost blackish color, intense aromas, and rich concentrated flavors.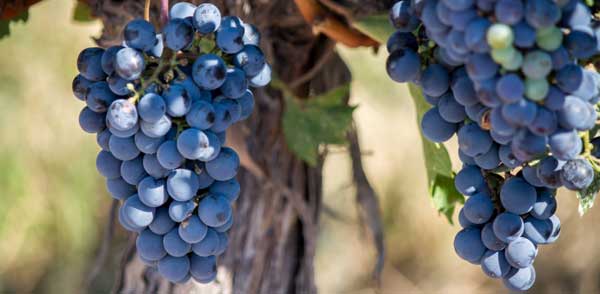 The Cabernet fruit has also been harvested in excellent conditions. Light rains in the first week of April pushed back the harvest for a couple days in the highest altitude vineyards. However, the sun came out to shine again, and all the Cabernet fruit shows great promise. Rich cassis and black currant fruit flavors are evident with wonderful tannic structure.
We are very confident that the 2002 vintage will allow us to make our best wines yet and to continue our effort to show the world the incredible quality potential of Argentina.